~ 100% Goodness. Guilt Free Snacking Ahead ~

Our products are made with 100% clean ingredients, which have been carefully sourced. We know and understand quality ingredients are building blocks to any good product.
We ensure that our products contain no fillers and artificial preservatives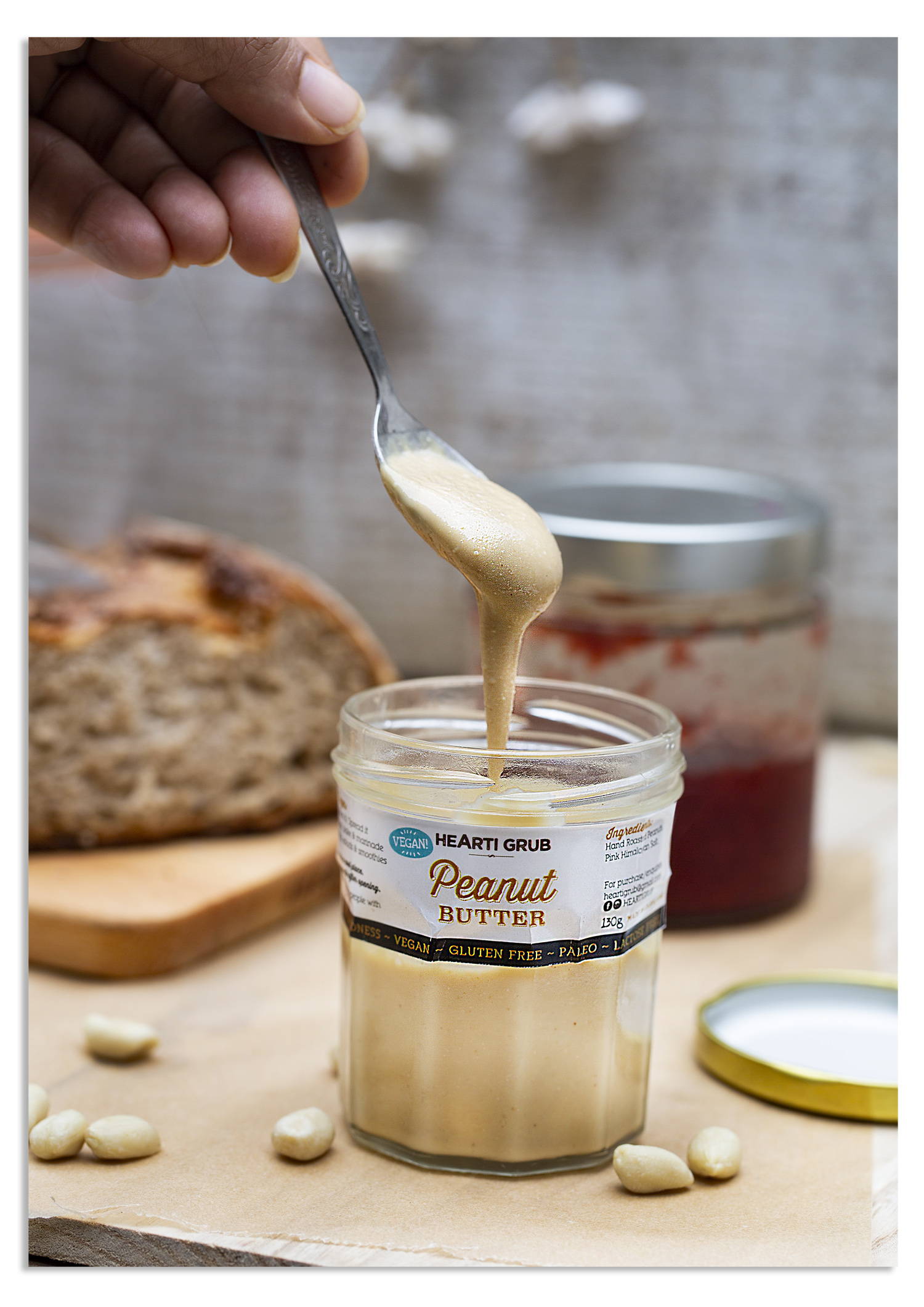 Freshly prepared foods naturally contain higher levels of antioxidants and vitamins.
Foods made in small batches and with quality ingredients will have a stronger flavor as they will have grown more slowly on a fuller range of nutrients.
DON'T TAKE OUR WORD FOR IT, HEAR WHAT
OUR CUSTOMERS HAVE TO SAY

The Hearti Grub pecan butter is delish, totally in love with it!!! Great healthy products.

Love the food from these guys! I buy their gluten free granola regularly, along with the mango pickle and mango relish. It's slightly expensive compared to what you can buy in a super market, but you get what you pay for. I love it!

Amit Gupta, Director Sales Operations, JAPAC and EMEA at Twitter
The hazelnut paste (nut butter) is AMAZING! I come from a town in Turkey along the Black Sea cost where 85% of hazelnut production in the world. Best I have tasted by far!!!!

Elif Kahvecioglu Berkel, Owner of Elif's Bakes